Growing, Serving, Celebrating!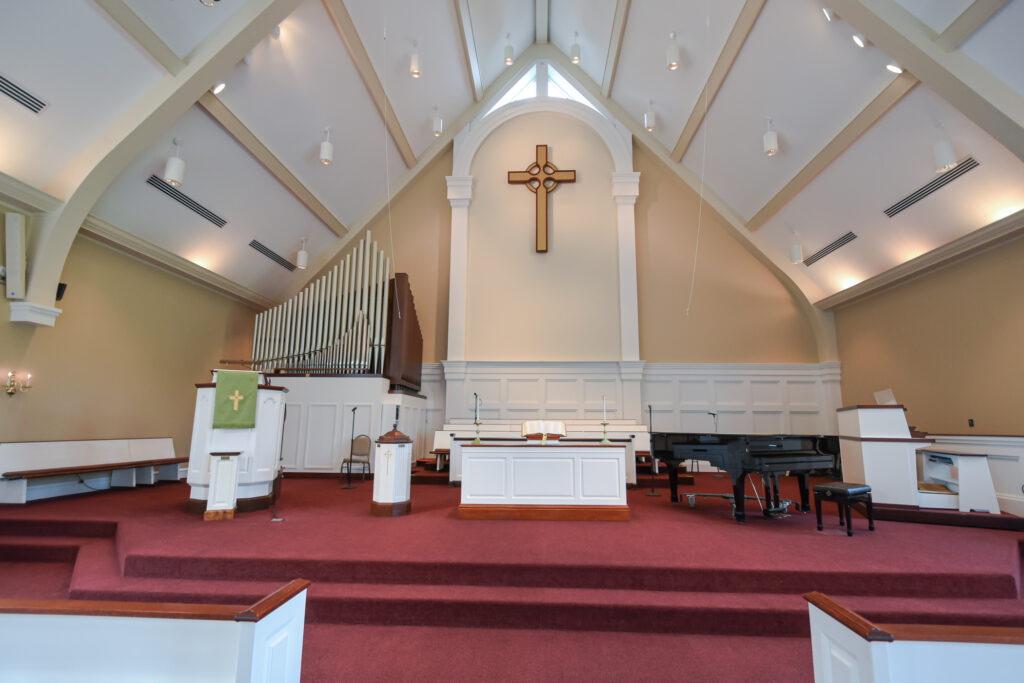 At this time we are worshiping in person following current guidelines.
Worship Services:

8:30 & 10 am*

Adult Education: 8:30 am

Christian Education: Children 4 years through 12th grade leave during worship

Communion served 1st Sunday of the month at 10 am service; every Sunday at 8:30 am service
*Our 10 am worship service is live streamed each week, year round. 
Communion during the pandemic:  In person worshipers may receive Communion by intinction or choose to pick up an individual package of the elements before the service. Virtual worshipers are encourage to assemble their elements and join us by going to our live streaming page.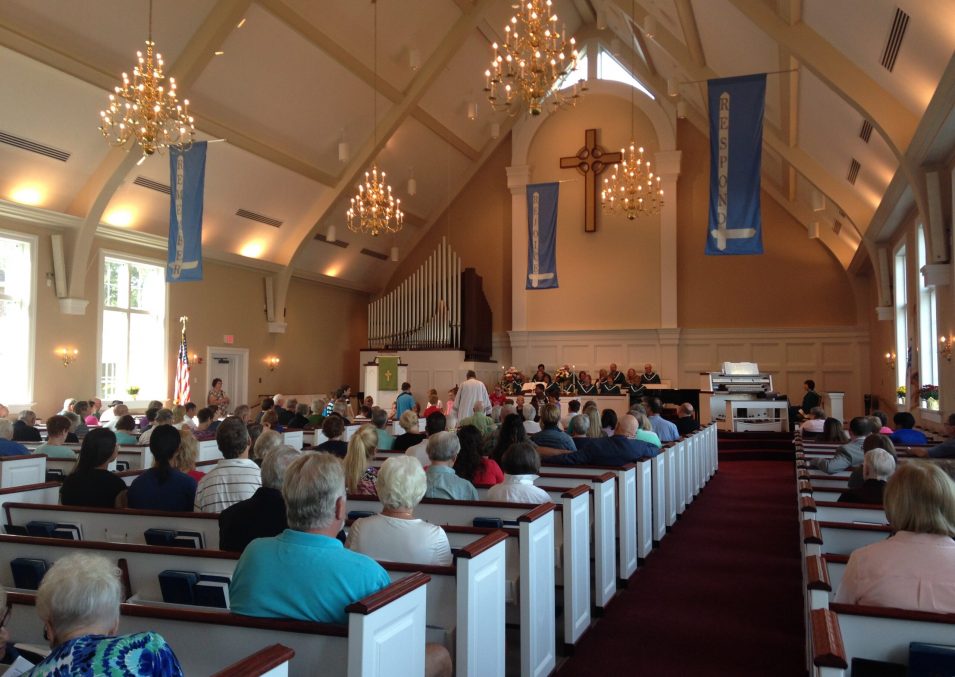 Regular Sunday Schedule (early September to end of May)
Worship Services: 8:30 & 10 am 
Adult Education: 8:30 am
Sunday School: Children & Youth leave during the 10:00 am service until 11:00 am 
Nursery available for ages up to 36 months*
Communion served 1st Sunday of the month at 10:00 am service; every Sunday at 8:30 am service
*Currently suspended
Summer Sunday Schedule*
(June through first Sunday of September)
Worship Service: 8:30 & 10 am
Adult Education: 8:30 am
Junior Church: Children 3 years through 3rd grade leave during worship
Nursery available for ages up to 36 months*
Communion served 1st Sunday of the month
*Currently suspended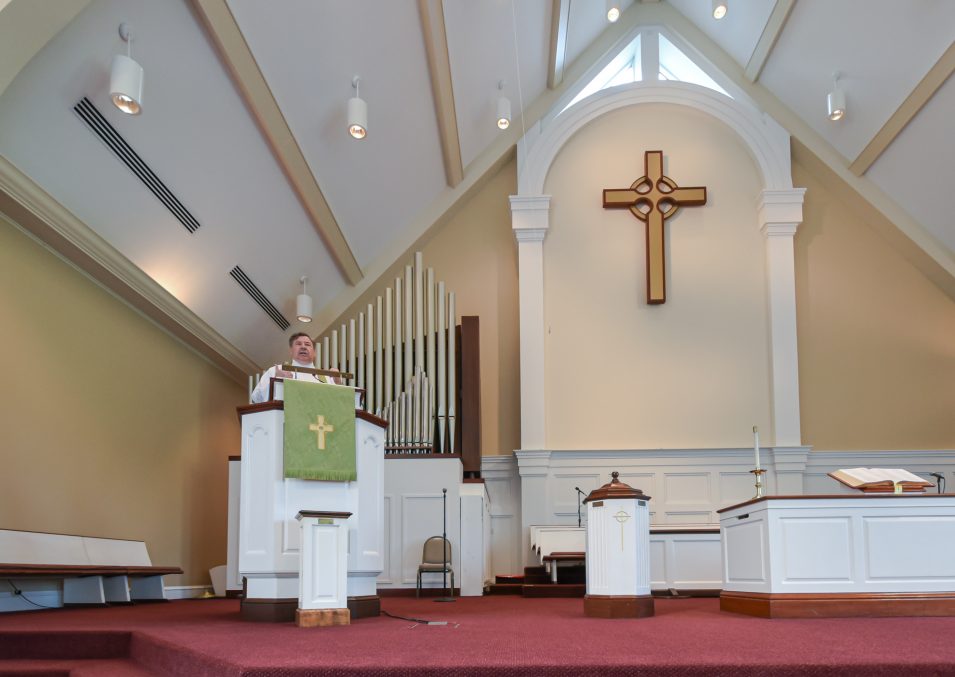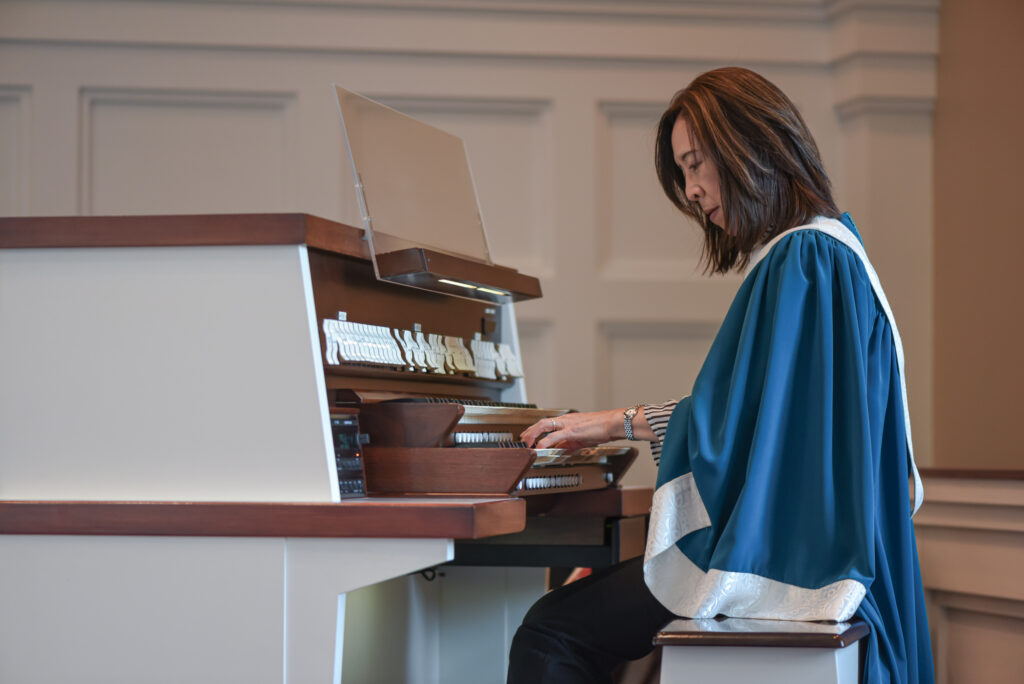 Chancel Choir
Our enthusiastic Chancel Choir sings during our worship services from September through June. Solos and duets are performed throughout the entire year. The choir has also sponsored special concerts featuring professional musicians and singing groups. They have also sponsored several music themed trips to Europe. All of our choir members hold a passion for singing. Their background experience and ages vary widely, but through their songs they truly become a choir of angels. A choir practice takes place every Thursday night at 7 PM in the choir room.
Children's/Youth Choir
The Children's/Youth Choir consists of children ranging from 4th to 8th grade. They regularly participate in a worship service once a month basis and in other special occasions such as Christmas Eve service, Service of Light in January, and Spring Concert in April. A rehearsal takes place in the choir room from 11:10 am to 11:30 am on Sundays. It's open to a child (4th to 8th grades) who is able to read music and has a commitment to attending every week rehearsal. Please see Koto if your child is interested in joining the choir.
From Birth to 36 Months

The purpose of our Nursery is to provide a safe, loving, fun and comfortable environment for both you and your child. Our goal is to allow parents to feel confident in the care their child is receiving so that they are able to relax and participate in worship. To accomplish this, our caregivers will rock, walk, feed and play with the children to ensure they are content.
The Nursery is located on the second floor of the classroom wing across from the offices. 
Directions: exit the sanctuary, follow the hall to the end, go up the stairs, turn left at the top of the stairs through the fire doors and turn right at the third door. 
We strive to staff the Nursery every Sunday during the fall and winter for the 10:00 am service and for the 9:30 am service in the summer time. Refer to the posted schedule or church communications for staffing for special events and activities.
Our caregivers arrive at least 10 minutes prior to the beginning of the service and will wait for 10 minutes after the beginning of the service. If no children arrive within that time frame the caregivers will leave to attend the service. Should you need care after that time period, please notify an usher and they will do their best to accommodate your needs.
The Nursery is provided for children from birth to 36 months of age. Toilet trained children 24-36 months are welcome to attend the preschool class in lieu of the Nursery at the parent's discretion.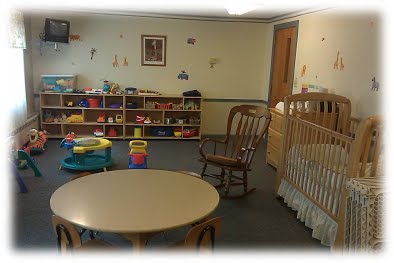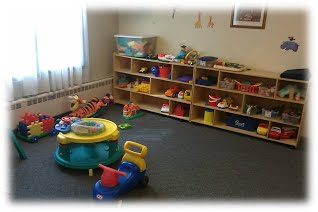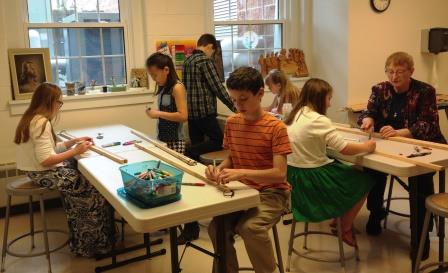 Sunday Programming for Kindergarten through 6th Grade

Junior Church takes the place of Sunday School through the summer months and begins on the Sunday of Memorial Day weekend. Children three years old through 2nd grade leave the sanctuary after the Children's Sermon. Their time together includes a brief lesson, snack and a craft.  As the services are a bit shorter in the summer, we encourage our older children and youth to experience worship during the summer.
Our Sunday School program runs from the second Sunday in September through the Sunday before Memorial Day in May, during the 10 AM worship service, starting immediately after the "Children's Sermon" and a closing prayer (at approximately 10:20 am). This includes preschoolers through 6th grade. Preschoolers have their own classrooms on the upper level of the education wing while Kindergarten through 6th Grade go to the lower level of the education wing for their classes which follow a rotation of "stations." 
Consisting of five separate "stations" the program divides the children into groups based on school grade level. Every month all the children explore the same biblical story through different manners at each station, and at age-appropriate levels. The meanings behind the stories and how they relate to our lives are examined through both discussion and enjoyable activities, with volunteers from the congregation. Every week the groups rotate through the stations, and each month a new story is explored.
Sunday Programming for 7th-12th Grade

We have a unique program for youth on Sundays. Each Sunday of the month has a separate agenda. On the first Sunday of the month, our youth help to lead worship by being an usher, greeter, lay reader or a musician under the music director's guidance. Other Sundays of the month will include a speaker who will share their life experience; sermon feedback time with one of our ministers; or participation in a mission project. Each class meeting usually includes a snack as well.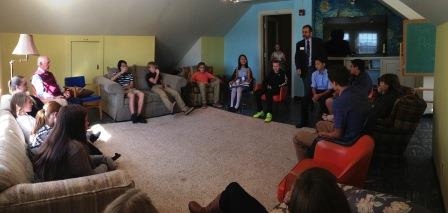 Adult Education & Spiritual Growth​
Check the calendar & newsletter for details on all studies
Meets weekly on Sundays, 8:30 – 9:30 AM year round. This group selects their own study and is facilitated by class members.
Meets on Tuesday morning, 9:30 to 11:00 am when in session. See weekly e-letter for details or use "Contact Us" in above navigational bar of this website.
Meets on Wednesday evenings during Lent and is designed to help participants think more deeply about this season of the church year.
Theology on Tap – meets the 4th Monday of the month at 6:30 during the program year at The Angry Buffalo on Genesee St.
The death of a loved one is something that touches the hearts of all of us. When a loved one dies, we desire the best for him or her. We want the funeral or memorial service to be a meaningful one that is personalized. Below are a booklet and worksheet that can help you in your planning.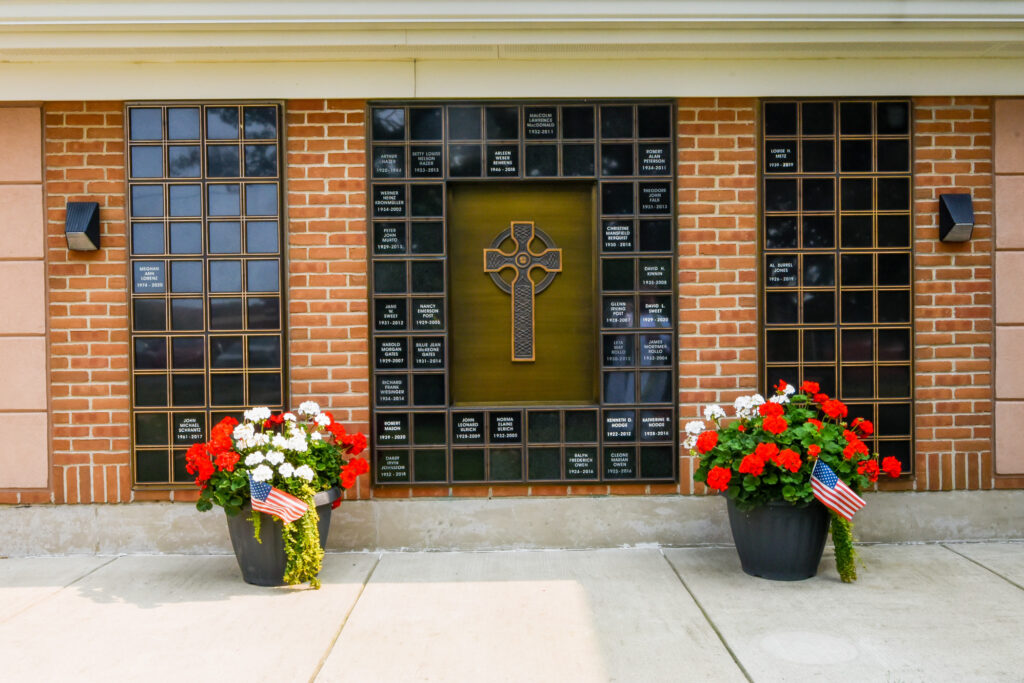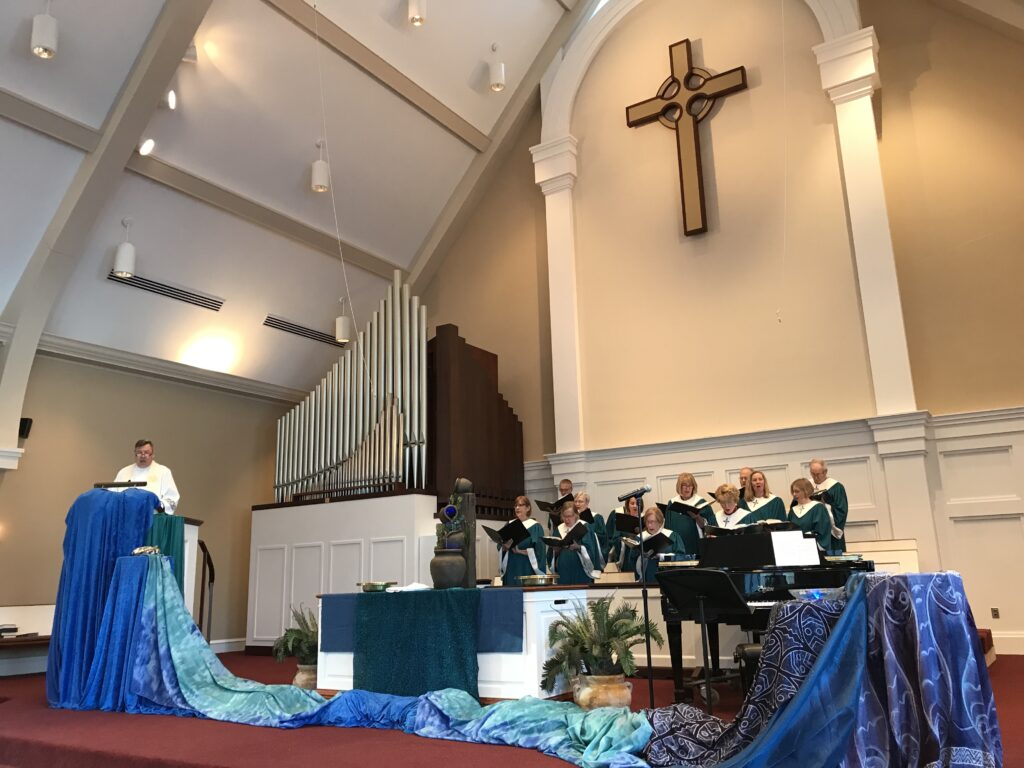 At Clarence Presbyterian Church we have a number of "special" worship services throughout the year. By this we mean something out of the ordinary is scheduled for a regular service or we have added additional worship times to fit the season.
As a congregation we seek to encounter God through new and deeper ways. We explore and learn about the practices of Christians in other times and in other places.
Sermon Archives:
Advent 2022
Fall 2022 – Season of Change
 Summer 2022 – Core Stories from Jesus' Earthly Ministry
Spring/Summer 2022 – Jesus Teaching Us to Care for Others
 
Spring 2022 – Important Events in Jesus' Life 
Winter 2022 – Core Stories of the Old Testament
Epiphany & Baptism of Our Lord 
Advent 2021 – Core Stories of Christmas
Fall 2021 – Core Stories of the Bible
            Summer 2021
   Spring 2021
   Resuming our Series on Luminaries: