A holy place at the intersection of heaven and the world.
The labyrinth is an ancient spiritual tool – 
a prayer path that invites the modern believer into walking meditation and prayer.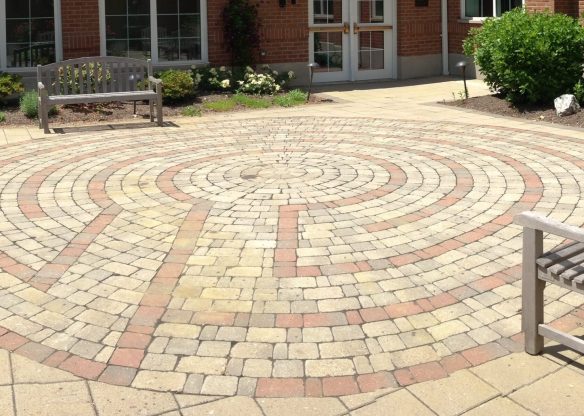 As you prepare at the entrance, you are invited to set aside any preoccupations and enter into God's presence.
Walking the path into the center and out again
orders your thinking and can bring new
understanding to your particular circumstances.
We invite you to contact our church office for more information and to make arrangements for your visit to our labyrinth. We welcome individuals as well as groups to experience the blessing of a prayer time in your busy life.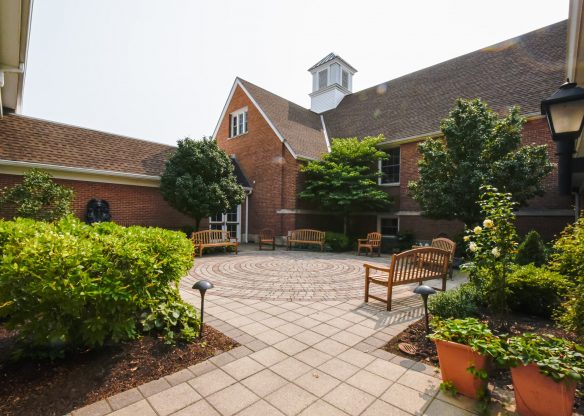 The death of a loved one is something that touches the hearts of all of us. When a loved one dies, we desire the best for him or her. We want the funeral or memorial service to be a meaningful one that is personalized. Below are a booklet and worksheet that can help you in your planning.
A columbarium is a place for the respectful and usually public storage of cinerary urns (i.e. urns holding a deceased's cremated remains).
If you are to be buried at another location, you may consider purchasing a cenotaph. 
The cenotaph is an engraved nameplate located adjacent to the columbarium.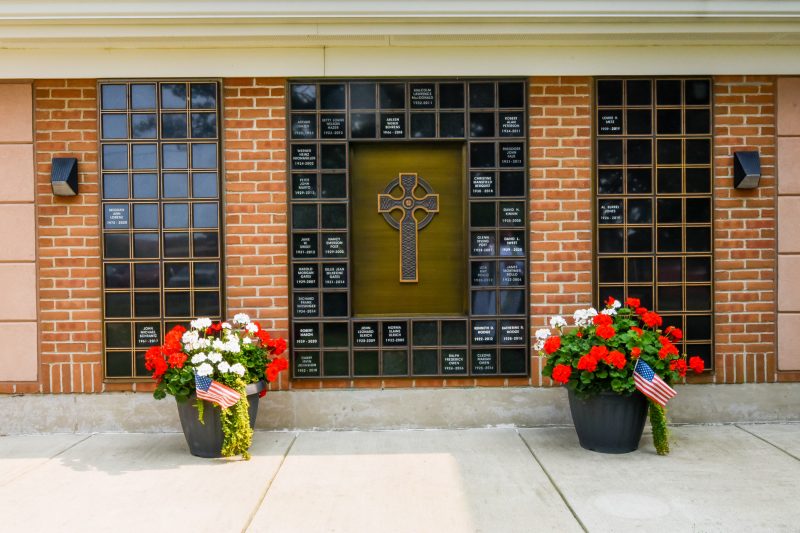 If you have not planned your burial arrangements and are a member of our congregation, please consider a niche in the Clarence Presbyterian Church Columbarium located on the outside wall of the hallway joining the west end of the Sanctuary to the lower fellowship hall.
Located at the east end of the Upper Fellowship Hall.
Open before and after church on Sunday, and for self-service anytime the church is open.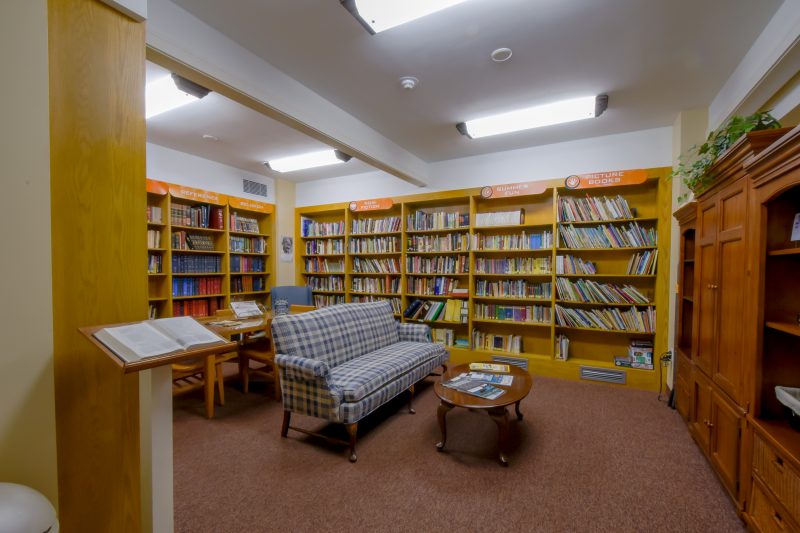 The library is a comfortable place to browse and wait for other family members who are busy with classes or meetings.
Since 1965, the Clarence Presbyterian Church Library has been one of the Christian education resources of our church. Here you can find devotional reading materials, as well as books on church history, family and social concerns, biography, fiction, reference material and a large collection of children's books. Over the years, this collection has grown to include magazines, CDs and audio tapes.
The library is here to serve you. You can check out a book by filling out the book card with your name and leaving it in the box on the television entertainment center. Suggestions are welcomed and taken into consideration when orders are placed.
Books and magazines to read for pleasure, study, and research.

Aids for group devotions.

Books for all ages.

Movies and music CDs.

A small, pleasant  meeting room.

Documentation of our church's past is kept for perusal into our history.
We welcome outside groups to use our facilities when available. 
Need Prayer? We'll Pray For You!