Growing, Serving, Celebrating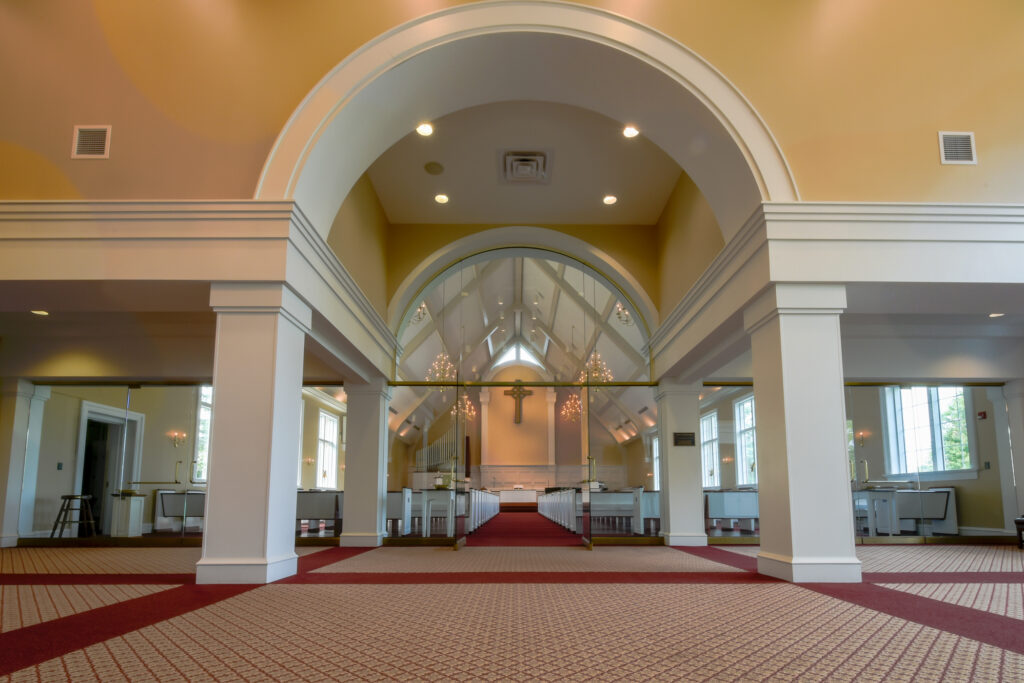 Friends, at this stop on your life's pilgrimage we bid you welcome with the hope that here you will find the love of God, which He offers to all who seek to serve and follow Him!
Our Sunday worship times are 8:30 and 10:00am
If you are unable to come to worship in person we encourage you to join us via live-streaming of our 10:00 am service each week. Please click on the button below to watch our service remotely. Broadcast begins at 9:57 on Sunday mornings.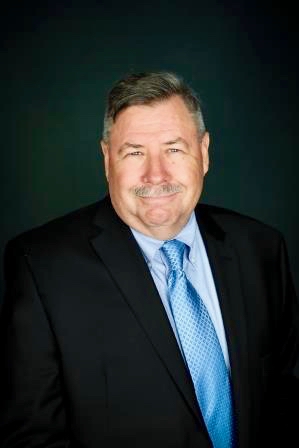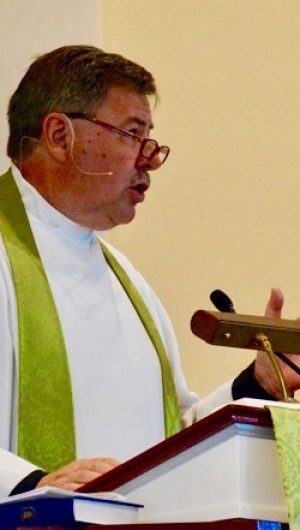 Gregory Hall was born and raised in Bedford, New York, forty miles north of New York City.  He received his B.A. from St. Lawrence University, his Masters of Divinity from Princeton Seminary, and his Doctor of Ministry from McCormick Seminary in Chicago. Greg has served three congregations in Western New York.  He served in Attica and Niagara Falls before coming to Clarence in 2001. Greg has been a Rotarian for many years and served terms on its board.  Both Clarence Rotary and his Church helped to open the Family Justice Center for the North Towns serving victims of domestic violence.
Greg presently serves as Vice President of the Board of Gigi's Playhouse.  This center will provide programs and support for children, youth, and adults with Down Syndrome and their families
Greg has been married to Kathleen, a social worker in private practice, for 41 years.  They have a daughter Rachel who is married to Mike.  Mike and Rachel have a five-year-old daughter and a one-year-old son.  
Director of Music Ministry
Kotoe joined Clarence Presbyterian Church in 2009, where she directs the Chancel Choir, the Hand Chime Choir for both adults and children, the Youth Choir, and instrumental ensembles consisting of church members and guest artists.
Prior to joining Clarence Presbyterian Church, Kotoe was the organist/choir director at Covenant Presbyterian Church in Tuscaloosa, Alabama, First Presbyterian Church of East Aurora, and Randall Baptist Church in Williamsville.
Kotoe received her bachelor's degree in Organ Performance at the University at Buffalo and her master's degree at the University of Alabama. While at UB, Kotoe was a winner of the UB Concerto Competition and a finalist of the National Undergraduate Organ Competition held in Ottumwa, Iowa. Her organ teachers include David Fuller, Roland Martin, David Bond in New York, and Warren Hutton in Alabama. After returning to Western New York, Kotoe continued her organ studies with David Craighead at the Eastman School of Music. She studied piano with Steven Manes and Bruce Murray and harpsichord with David Fuller.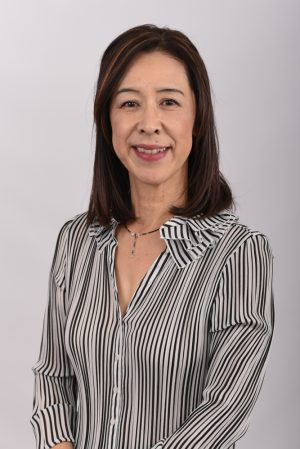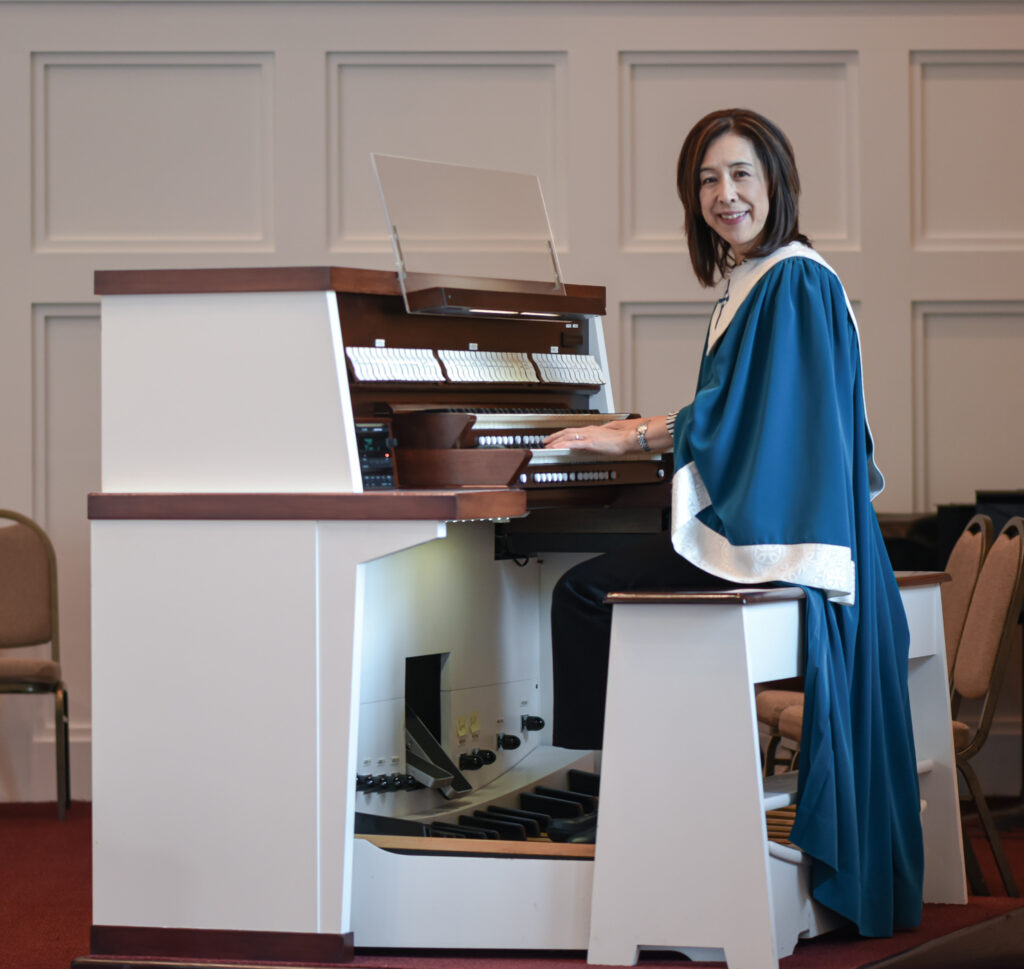 We keep an updated calendar of all our church events. Click on the button below to see all the upcoming events.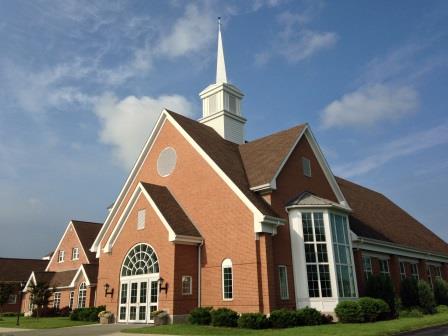 On October 17, 1817, a group of settlers was talking about "our Church." This small group of Lutherans, Congregationalists and Dutch Reformed church members formed the Presbyterian Society of Clarence, New York. Fund-raising for the construction of a church building was begun in 1839 and the building was completed in 1844.
By the 1950's, the population of Clarence had doubled and so too had the church membership. In 1956, work was begun on the construction of a new church building at the current location and a further addition was added in 1963.

In July of 2008 construction was begun on the expansion and renovation of the current building to better accommodate our member's needs and to expand fellowship and outreach to our community. It is our hope to complete our expansion and renovations during 2009.
For a more detailed history of Clarence Presbyterian Church you are welcome to read "Clarence Presbyterian Church: Steeped in History," written by Julie Ottaway Schmit. Additionally you can follow the progress of the current construction project on our Construction Page.
Currently the Clarence Presbyterian Church is located at 9675 Main Street Clarence, New York 14031. Directions to our church can be found here.

"We are a living tradition…A new beginning."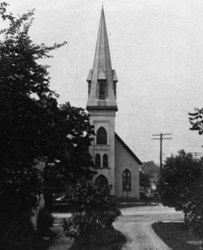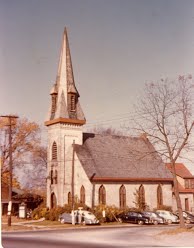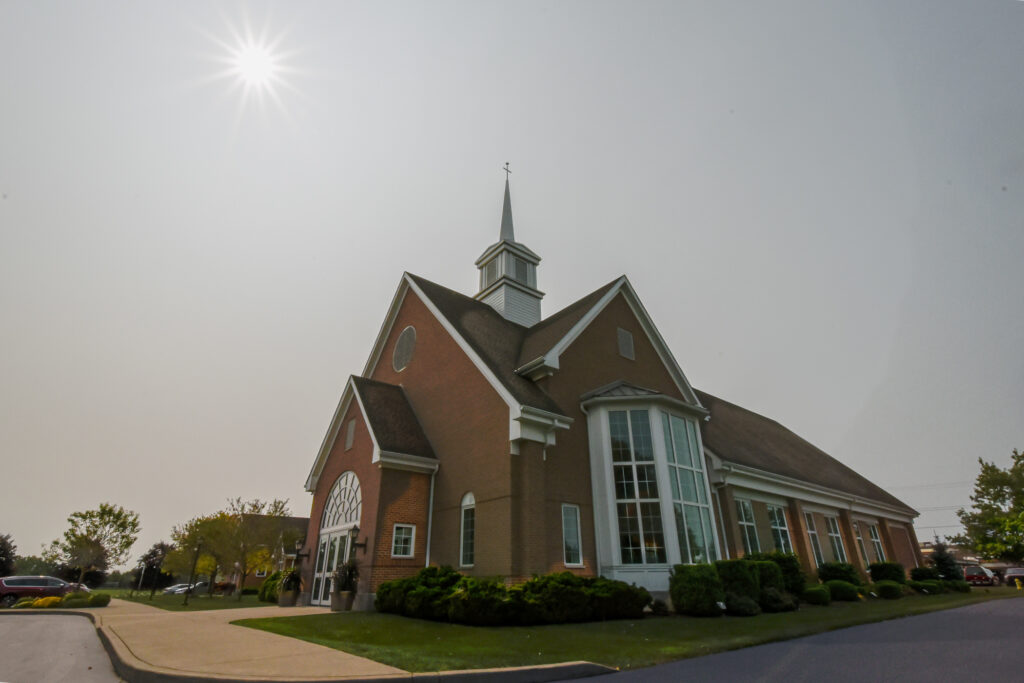 Understand our logo, and you will understand our logic. Our hope is that when you look at the logo of  Clarence Presbyterian Church, you will see the symbols below, which is what our church represents: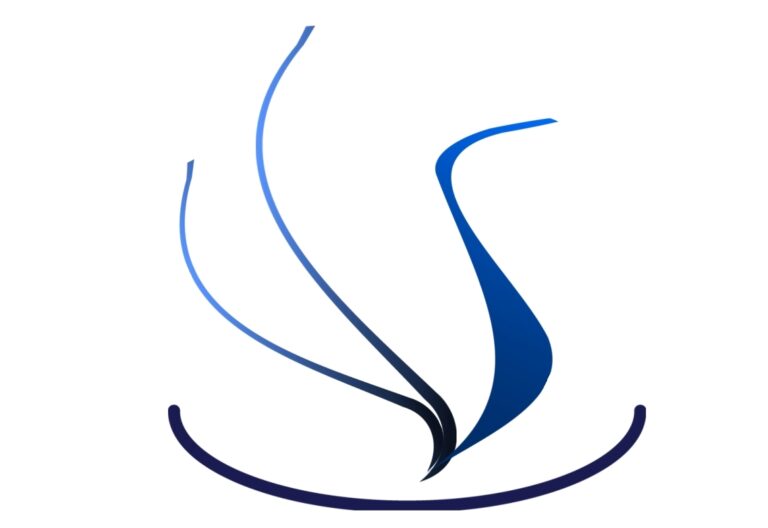 1. Spirit – A dove, descending. It shows a sense of movement, that the Holy Spirit is at work, pushing us to do the right thing.

2. Oil Lamp – Giving us power, that we might be represent the light of Christ, bringing hope and peace to those in need.

3. Ship – A symbol of refuge, symbolizing, that our church is place of shelter.  

Respecting our Past, Embracing the Future
The look of our church has changed over the years…
Our values and beliefs have not.